For Facebook Checkins the following criteria must meet:
You need to have a corporate website with a physical address
Checkin option must be selected under Social Settings
The system will only do checkins once per 24 hours for the same user
In this case you can verify if a checkin completed by viewing the number of people who were in the place (on the right side of the Facebook page of the business) before and after the checkin. The counter will be increased by one.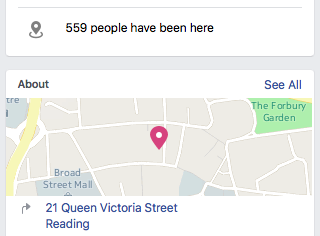 Please note that Facebook's own admin pages/apps only show normal checkins, they don't list those that were created through the API, so you won't see the checkins there (or get any notifications).