To suspend access for a user you can either temporarily suspend (SUSPEND) him or void his current access (REMOVE). Removing a user also removes any data capture info from that user. 
Find the username in the list of transactions, or search for a username in the MANAGE-USERS menu. Click on the username and the following page will be displayed: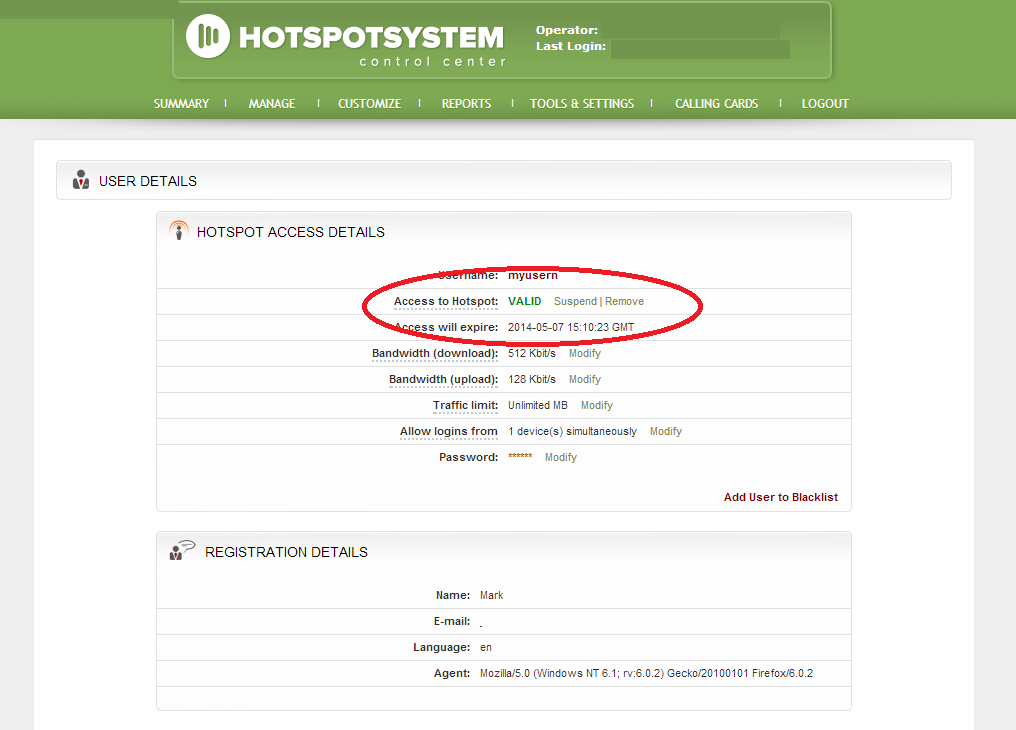 Clicking suspend will prohibit the user from logging in again, clicking remove will terminate the access until he purchases more time or gets a new voucher.
Note: neither action will take affect immediately,  rather only after the user logs out or is disconnected due to idle timeout.
This screen shows the result of clicking the suspend button. Access can be activated for the user again by clicking ACTIVATE. The user can then log back in if his access is still valid (the timer is not paused during suspend for time based package).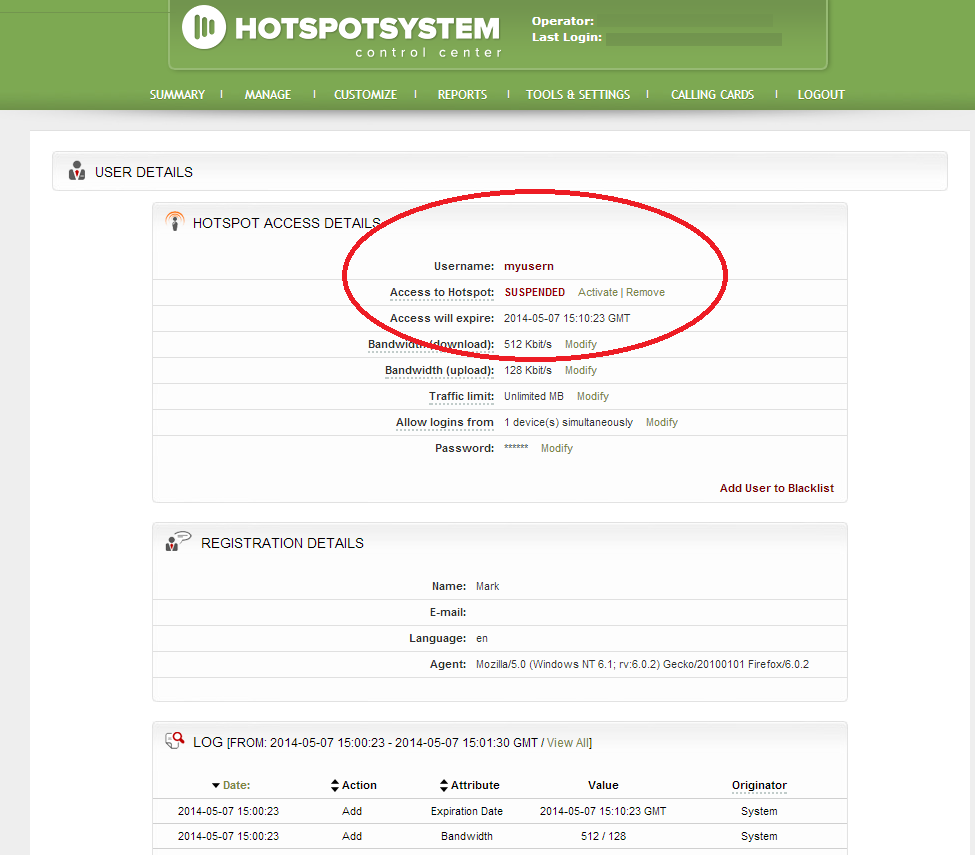 Output of screen after pressing remove access for user. User will not be able to log back in until buying more access, or receiving a voucher from the operator.